ISE 2020
December 18, 2019
Exhibition Date:February 11~14, 2020
Booth No. 3-A95
Partilink will showcase our new product 4K@60Hz 4:4:4 HDMI 4 x 16 Video Wall Processor and Multviewer series for application in control room, surveillance system, broadcast and digital signage application. Welcome to join our demonstration tour at our booth.

Product Line:
4K@60Hz 4:4:4 HDMI Video Wall Processor 4x4, 4x10, 4x16
4K@60Hz 4:4:4 HDMI & USB Multiview KVM Processor
4K@60Hz 4:4:4 HDMI Multiview/DP/ VGA Video Processor
4K@30Hz AV over IP
1080p AV over IP
4K@60Hz 4:4:4 HDMI Booster
Use the Partilink invitation code381818 to pre-register and gain free entrance. You are welcome to book the meeting with us in advance for a demonstration at our booth. Drop an email to sales@partilink.com for the meeting.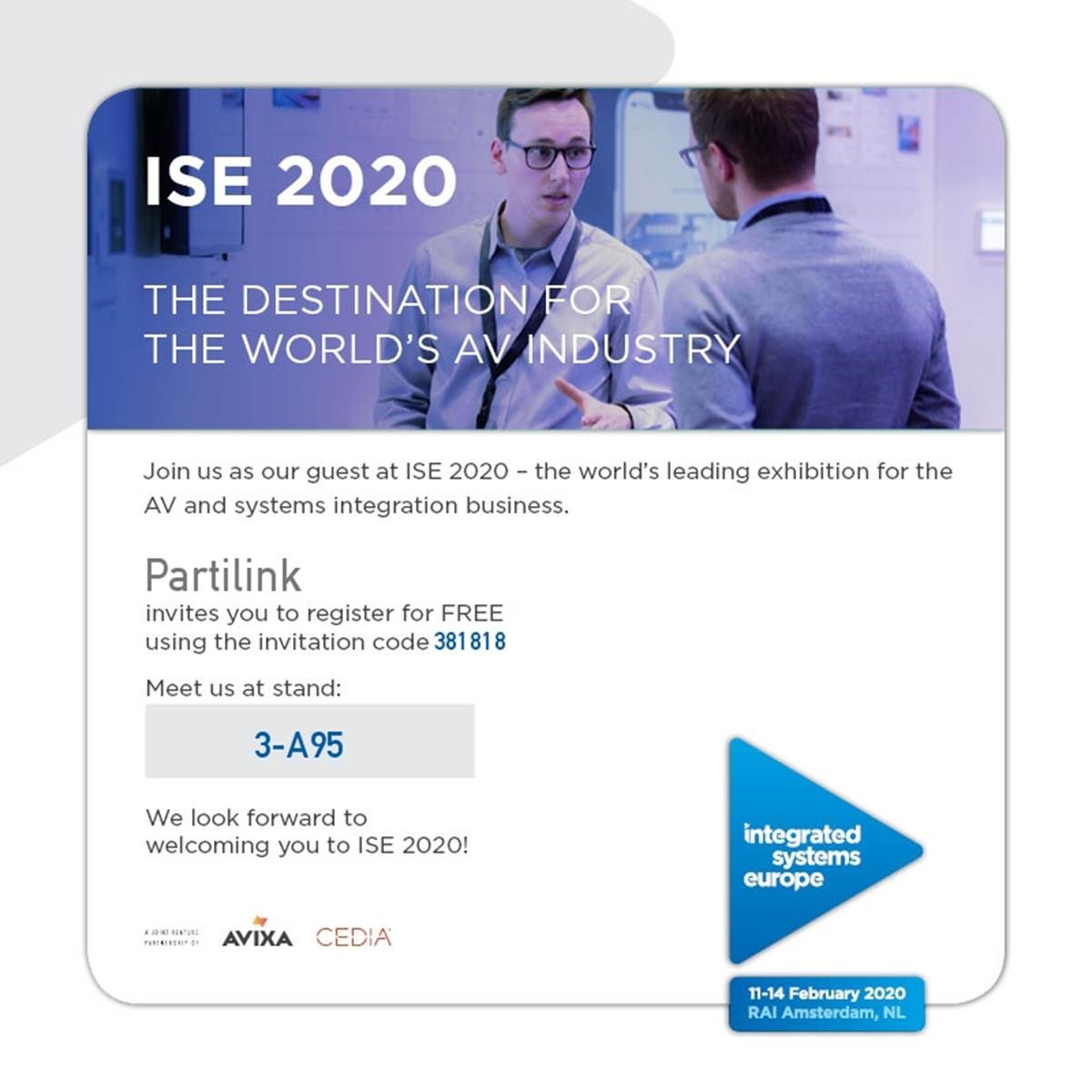 Back